Daniela + Marc | Ta' Cenc, Gozo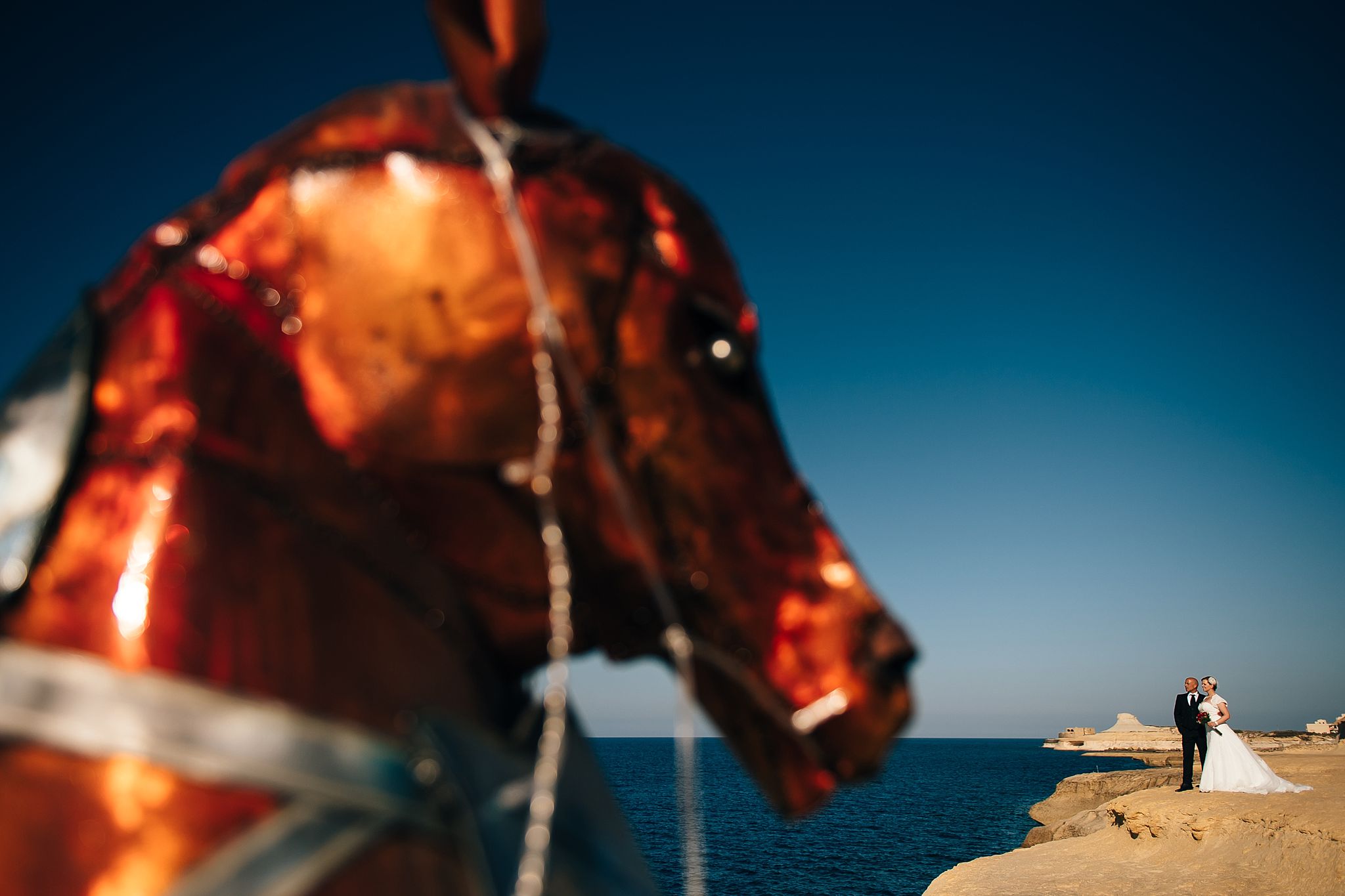 I had a great time with Daniela and Marc at their wedding in Gozo last June. They are such a lovely couple, full of laughs and personality. I had met Marc beforehand when I photographed his cousins wedding and it was such a pleasure to be asked to photograph their wedding as well. Daniela & Marc chose the Xewkija Parish Church for their ceremony and Ta Cenc for their reception and party, both spectacular!
Yep! That's a large copper horse in the frame with Daniela & Marc. I couldn't believe my eyes when we went down to the salt pans for some photos and this beauty was there. We couldn't leave without including it in a shot or two.
Here are some of my favourites from their day...